Regular price
Sale price
$30.00 USD
Unit price
per
Sale
Sold out
Try our 1:1 CBD:THC hybrid gummies
BRAND NEW! FlowerChilds 1:1 Hybrid CBD Gummies are naturally fruity, vegan friendly, and potent.

When you need a little more relief than what CBD or CBG alone can give.
Each pack comes with ten pieces of Blackberry flavored gummies with 10mg CBD, 10mg THC, plus a hybrid terpene profile inspired by OG Kush.

WARNING: CAN BE INTOXICATING!! Do not operate heavy machinery when using this product. Not for those under 21 years old. Keep out of reach of children. All derived from hemp. 
A note on legality: 
The 2018 Farm Bill states that in order for a CBD product to be legally sold, it must contain less than .3% THC by weight. Since our caramels/gummies weigh about 14 grams or less, you could fit quite a bit of THC in there and still be compliant. To give you a better idea, 10mg may sound like a lot, but it's only about .06%. 
All of our products go through a strict screening process before being allowed on our website. If a product wasn't "legal" we would not have it on here!
Details

Bottle Size:
Potency: 10mg CBD : 10mg THC
Potency Per Dropperful:
Activation Time: 20 -90 mins
Third-Party Test Results: find all test results here
This product has not been approved by the FDA to treat, cure, or prevent any disease.
View full details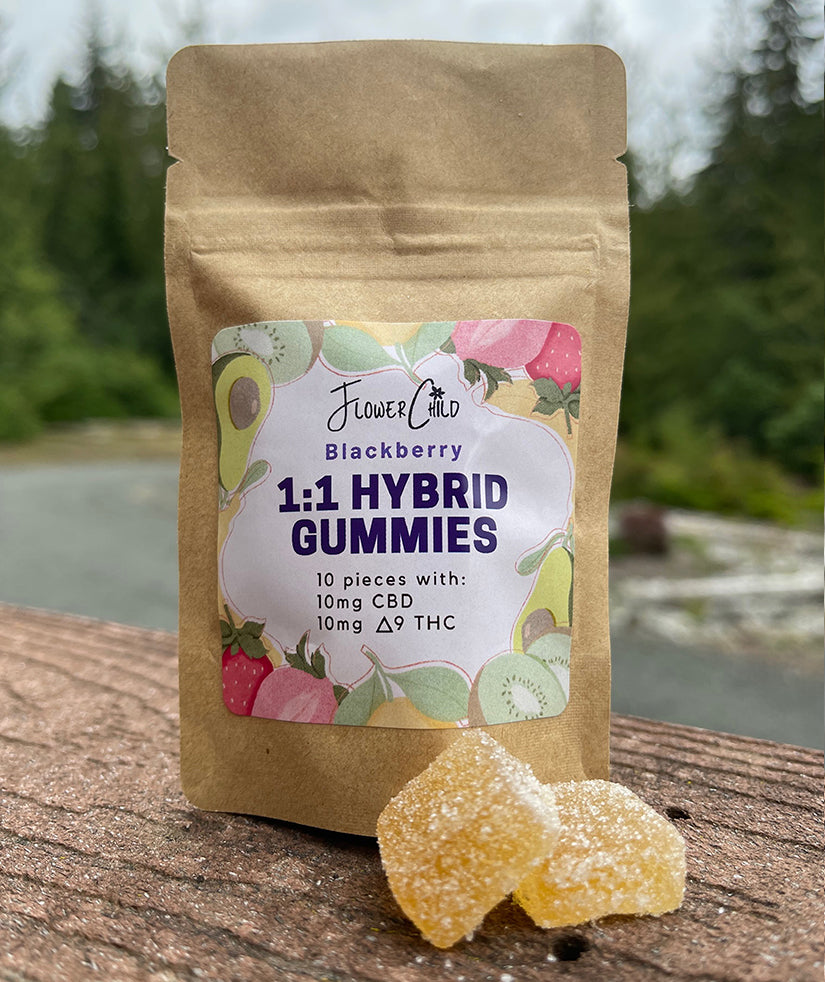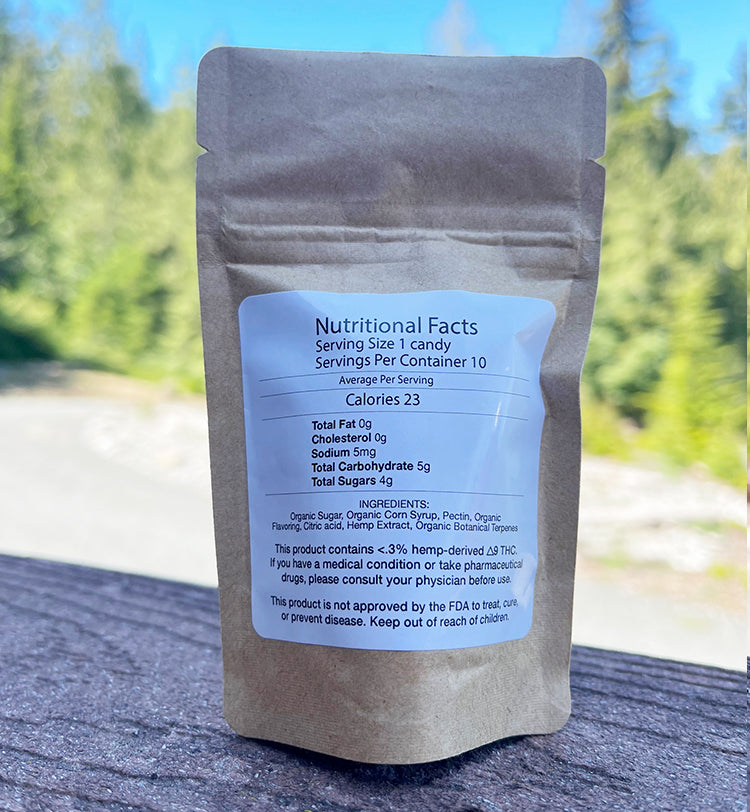 Hybrid CBD gummies
This product works extremely well. One gummy is quite potent so they can easily be cut in half, thirds, or quarters. They are very helpful for sleep with chronic nerve pain or just a calming effect when desired. I highly recommend this product!