Regular price
Sale price
$30.00 USD
Unit price
per
Sale
Sold out
Try our extra potent 2:1 CBG:THC gummies!
BRAND NEW! FlowerChilds 2:1 CBG Gummies are naturally fruity, vegan friendly, and potent.

When you need a little more relief than what CBD or CBG alone can give.
Each pack comes with ten pieces of Strawberry Kiwi flavored gummies with 20mg CBG, 10mg THC, and a full spectrum terpene profile.

WARNING: CAN BE INTOXICATING!! Do not operate heavy machinery when using this product. Not for those under 21 years old. Keep out of reach of children. All derived from hemp.
A note on legality: 
The 2018 Farm Bill states that in order for a CBD/CBG product to be legally sold, it must contain less than .3% THC by weight. Since our caramels/gummies weigh about 14 grams or less, you could fit quite a bit of THC in there and still be compliant. To give you a better idea, 10mg may sound like a lot, but it's only about .06%. 
All of our products go through a strict screening process before being allowed on our website. If a product wasn't "legal" we would not have it on here!
Details

Bottle Size:
Potency: 20 mg CBG : 10mg THC
Potency Per Dropperful:
Activation Time: 20 - 90mins
Third-Party Test Results: find all test results here
This product has not been approved by the FDA to treat, cure, or prevent any disease.
View full details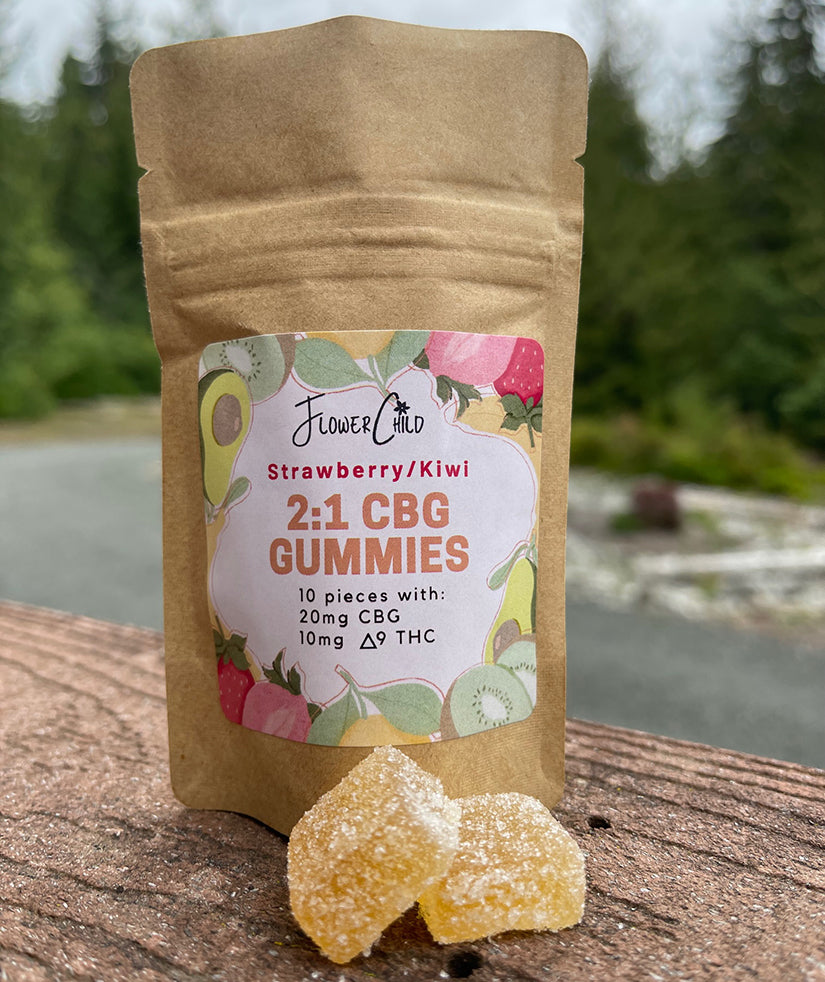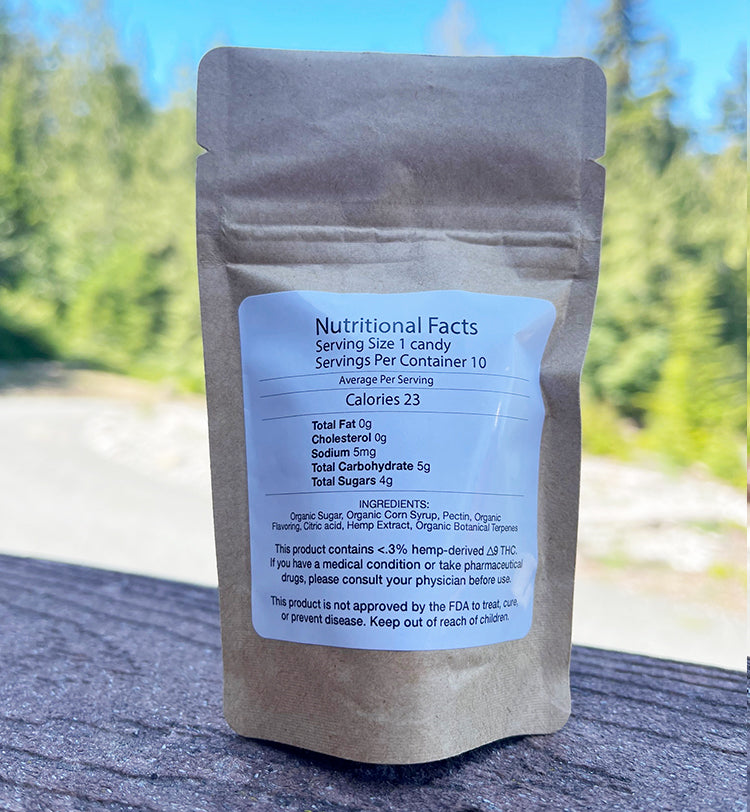 It's strong I had a quarter of the gummy and I felt it
works
These gummies are perfect for reducing any pain that one might have. I use them for my back and the gummies plus the salve works well for me.
Good, but a little too strong for me
I liked these gummies, but they were a little too strong. It says to consume half of one, but it was really strong for me. I have cut them into quarters and that seems to be much better. If you get them, try starting with 1/4 then work your way up. Be sure to give it 2-3 hours after eating it before taking more.
CBD 2:1
Pleasantly surprised with this product! Take half @ night to help me sleep and for my migraines! Ty for another amazing product!
Another great product from Flowerchild!
I got these recently and I only eat a fourth of each piece a day during the weekday, occasionally a half if I take it in the evening instead of the morning. I prefer cbg for daytime as I find it helps me focus and gives me a bit more energy, without being overstimulated. It is also great for pain. My only (silly) disappointment is that it wasn't the blackberry flavor (that is the cbd version) and I tend not to like kiwi flavor in products but love blackberry BUT the taste is so subtle, it really isn't a big deal. Just being bratty. :D